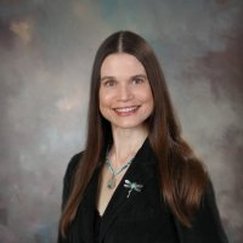 Washington, D.C. area resident, University of Maryland College Park graduate Marie Rundquist applies her diverse experience -- as a DNA project manager, collaborative research community moderator, and information technology and DNA consulting experience, in researching her North American family history. Interweaving DNA test results, history, and genealogy, Rundquist develops comprehensive historical narratives that are uniquely products of the present but which give voice to unheard ancestors, and truths, of the past.

DNA Genealogy History helps clients research family heritage using proprietary analysis methods that link Y chromosome, mitochondrial, X chromosome, and autosomal DNA to genealogy and integrate family history and geographic locations. Products include published books that describe research outcomes, published articles, formal presentations to client organizations, and consulting engagements, and development of custom website content. DNA Genealogy History, LLC, is the creator and owner of the "Travel by Ancestry" business principle.

DNA-Genealogy-HIstory owner, Marie Rundquist, is the author of several published articles and two published books about genetic genealogy, European and Native American intermarriage and ancestry, and the history of Acadian families in Nova Scotia and Louisiana. Manage several websites concerned with Acadians in Maryland, Native American Y chromosome and mitochondrial DNA haplogroups, autosomal DNA testing, and Acadian and allied surnames. Presenter: Family Tree DNA Conferences, Washington D.C. Society of Mayflower Descendants, Acadian Memorial, Louisiana, German-Acadian Historical Society, Louisiana, Ascension Parish Library, Louisiana, Université Sainte-Anne at Church Point, Nova Scotia, historical societies, and public libraries in the Maryland / D.C. area, others.
Visit: dna-genealogy-history.com; familyheritageresearchcommunity.org; and the award-winning website, acadianswerehere.org

Rundquist's published books and articles include Revisiting Anne Marie: How an Amerindian Woman of Seventeenth-Century Nova Scotia and a DNA Match Redefine American Heritage (2009), Cajun by Any Other Name: Recovering the Lost History of a Family and a People (2012), and "Finding Anne Marie: The Hidden History of our Acadian Ancestors (2006)." "Autosomal DNA Results Test Hundreds of Years of Genealogy Records in a Proof of Ancestry." Southern California Genealogical Society, Summer 2015, Vol. 52, Issue #3. A result of Rundquist's advocacy with the State of Maryland, a Maryland Historical Trust marker stands in Princess Anne, Maryland in testimony to Acadians who were expulsed from Nova Scotia by the British, and sent to Maryland in 1755. Marie Rundquist was among 55 authors of Acadie Then and Now: A People's History (2014), edited by Warren Perrin, Phil Comeau and Mary Perrin. The collective work that chronicles the past and present histories of Acadians worldwide was awarded the Prix France-Acadie 2015.

Ms. Rundquist divides her time between homes in the D.C. area and the Shenandoah Valley of Virginia and regularly presents to groups about her work with genealogy and DNA. Ms. Rundquist's family, heritage, parakeets, friends, travels, clients, career, writing, and management of DNA projects are her life. Related training and memberships: University of Md. College Park: Genes and the Human Condition (From Behavior to Biotechnology) Session Ending 4/15/2018, Learning from the Knowledge Keepers of Mi'km'aki, MIKM 2701 (2016) Certificate of Completion from Cape Breton University, Unama'ki College (of Nova Scotia, Canada). Analyzing and Utilizing Data from Next-Generation Sequencers in the Forensic Genomics Era, ISHI Oct 12-15 2015 Texas. International Society of Genetic Genealogy. National Genographic Affiliated Researcher.
---